Your September 2022 Tarotscope
This month, Virgo season shifting into Libra season isn't the only thing to keep an eye on. (Spoiler alert: Mercury retrograde is rearing its head, too).
We'll see practical, detail-oriented Virgo take up most of the month, with Virgo season kicking off in August and lasting until September 22nd, when diplomatic Libra takes over.
But that's not all because Mercury (which goes retrograde in Libra on the 9th) will eventually transit into Virgo, too, on the 23rd, and Venus enters Virgo on the 5th. In other words, there's a lot of Virgo in the air for the majority of the month, even when Virgo season itself ends!
So now you're caught up on the quick and dirty Astro news, but what does it all mean for you? We asked the Tarot, with one card from the Major Arcana and the Minor Arcana each, for your sign's monthly insights!
Your September 2022 Tarotscope
Aries
Knight Of Cups & 2 Of Cups
Knight of Cups- He appears as a messenger – and with him, he carries an invitation or an arrival of something or someone which will benefit you.
2 Of Cups- A strong pair is indicated here, the joy of two becoming one.
Taurus
Page Of Cups & The Star
Page of cups- It symbolizes persistence as this is the only way that you can make your dreams come true.
The Star- To see this card is a message to have faith, for the universe will bless you and bring forth all that you need.
Gemini
Six Of Cups & 5 Of Wands
Six Of Cups- You may be seeking the comfort and warmth of people that unconditionally love you.
5 Of Wands- This tarot card encourages you to accept the competition as a way for you to improve yourself without feeling any malice towards them.
Cancer
Six Of Wands & Six Of Swords
Six of wands- The card is indicative that you have managed to harness the strengths and talents that you have within you in an attempt to bring a particularly successful outcome to your life.
Six Of Swords- Despite your sadness, you need to remember that moving on is the ideal option for your future.
MORE TO READ Soul Healing Tarot Spread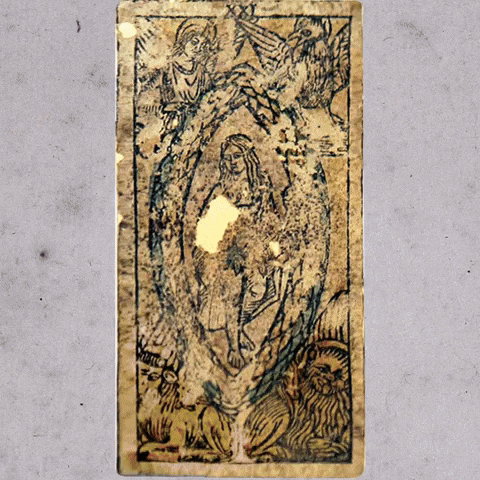 Leo
Page Of Pentacles & Queen Of Pentacles
Page of Pentacles- The page of pentacles refers to the kind of energy that you need to complete all that is needed for your work. It may point to the determination, focus, and ability to stick with a particular task no matter how boring it may seem.
Queen Of PENTACLES- The Queen of Pentacles, therefore, represents a motherly figure who desires to help you maneuver your way and achieve your goals with a help of her common sense. She will not only show you love, but she will also show you the way forward whenever you seem to be stranded and confused. With her advice, she will ensure that you do not make dangerous financial decisions. She offers you precautions, principles, and support, all lessons that she has learned in her personal life. Because she is a self-made woman, she wants too for you to be independent and wise, such that you are also able to raise others and make them responsible.
Virgo


10 of Swords & 9 of Pentacles
The Ten of Swords depicts that situation where your mind is 'poor me', you feel like there is nothing you can do. Pause and remember that as with the death card, the end of something means a new beginning. Let go of what you have lost, and focus on the new path forward because that is where your life is meant to go. A good example is a break-up with your partner - though it could be intensely painful, it could also be the beginning of a new sense of independence.
9 Of Pentacles- The Nine of Pentacles conveys not only joy but also the feeling of security and freedom that material wealth can bring.
Libra
The Magician & Three Of Pentacles
The Magician-

it's time to tap into your full potential without hesitation. It might be in your new job, new business venture, a new love

,

or something else. It shows that the time to take action is now and any signs of holding back would mean missing the opportunity of becoming the best version of yourself. Certain choices will have to be made and these can bring great changes to come. Harness some of the Magician's power to make the world that you desire most.
Three Of Pentacles- The three pentacles reveal a successful beginning towards achieving your goals, it is a sign of encouragement that you should press on with the same effort without giving up. You may struggle to accomplish your goals as an individual, but the Three of Pentacles also teaches people not to ignore the talents of the others that surround them. You need the collaboration of others, with diverse viewpoints, experiences, and expertise to accomplish something more than you could have ever dreamed of.


Scorpio
The Strength & The Lovers
The Strength - You are a very patient individual who is likely to accomplish anything that you put your mind to. Your resilience will greatly aid you, and your fearlessness means that you should have no issues speaking your mind. This card also indicates this kind of compassion will always be rewarded with having a lot of stability in your life either presently on in the near future.
The Lovers-a choice between things that are opposing and mutually exclusive. This could be a dilemma that you need to think about carefully and make the best decision for your situation.
Sagittarius
The Moon & King Of Swords
your imagination is taking the best of you. In the dark of the night, you are taking a path that you are unsure of, for there could be danger lurking in its depths. You are the crawfish embarking on the path in the card. The moon's light can bring you clarity and understanding and you should allow your intuition to guide you through this darkness. You need to be aware of the situations that are causing fear and anxiety in your mind, whether it is now or in the future. It alerts you not to allow inner disturbances and self-deception to take the best of you. These deep memories and fears must be let go, and the negative energies must be released and turned into something constructive. Some hidden truth must be discovered, for what you are seeing now may just be a trick of the light. You must search for the hidden forces that must be unraveled.
You should remain objective in your current situation - you must establish a truth by sticking to the facts. The King of Swords and his intellectual power imply that you will need to use your intellect to make your point known and attain your goals. Besides your experience and education, you should be sharp and observant, to see deeply into problems that come your way. You need to be stern in your role while ensuring that you have clarity of mind at all times. When judging a situation, you need to consider all the possible consequences to make an appropriate judgment. You will need to leave your emotions out of judgment so as to maintain rational thinking at all times. The King of Swords's meaning suggests that you should take time to reason with others and be candid with the observations that you have made. Use your intellect and logic to maneuver the path that lies ahead. You will need to confront the issue at hand and make a sober decision. The King of Swords implies that you should be able to look at any situation and make a decision with complete impartiality. He can also be an indicator of the high ethical standards that the King of Swords demonstrates.
Capricorn
9 Of Pentacles & Queen Of Swords
Through hard work, you are now ready to enjoy money, leisure, and material comfort.
The Nine of Pentacles conveys not only joy but also the feeling of security and freedom that material wealth can bring.
The Queen of Swords is an archetype of an older, wiser feminine intellect. She could be thought of as the most masculine of all the queens and may come off as quite stern and emotionless. This card represents the importance of making judgments without relying on emotion alone. The Queen of Swords beckons you to look at all the facts before making a decision. This queen does have compassion, which is why she has her hand reaching outwards in the offering, but she wants to connect to people using an understanding that is intellectual. You will need to become independent with your judgments. You must rely on unbiased intelligence, which has you researching alternative viewpoints and thinking carefully about your decision. Compassion and empathy in these cases can distract you from your task, so you need you are trying to keep a strong objective view while avoiding getting emotions involved.
Aquarius
The Magician & The Fool
Remember that you are powerful, create your inner world, and the outer will follow. every day is a chance to open up new areas in your life, and with that comes a mixture of anticipation, wonder, awe, and curiosity.
Pisces
The Tower & Nine Of Pentacles
The old ways are no longer useful, and you must find another set of beliefs, values, and processes to take their place. Be positive, it is time for you to replace the old foundations of the past with something that is more genuine and will serve you better in what is to come.
You reached a stage in their lives where they are confident, independent, and self-sufficient. Through hard work, this person is now ready to enjoy money, leisure, and material comfort.
The Nine of Pentacles conveys not only joy
but also the feeling of security and freedom that material wealth can bring.
Did You Enjoy This Article? Please Share It With Your Friends!